VolTra's Social Media Platform
An impactful promotion channel for your organization!
VolTra's social media platform provides an impactful channel for your organization!
We excel in engaging young people through creative and interactive strategies. We are glad to partner with organizations that are also contributing to one of the sustainable goals, to promote their values, up-coming programmes, and actions to support their mission.
VolTra's Instagram
Number of Followers: > 39,000 followers

Monthly interaction: > 100 thousands

Average Interaction Rate: > 5.9%

Post Reach: > 65,000 users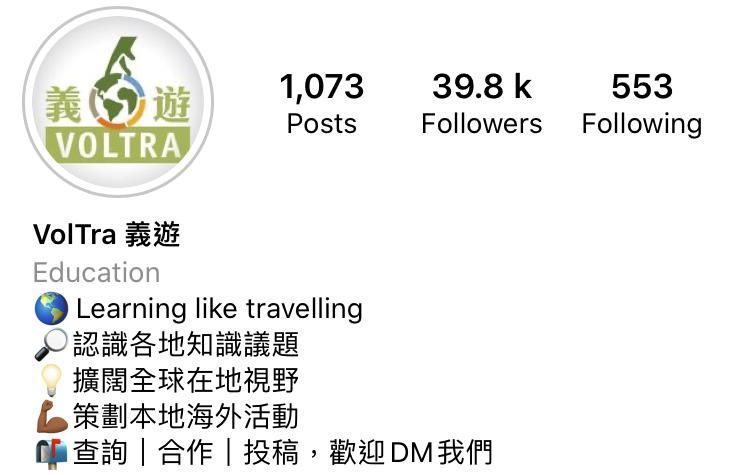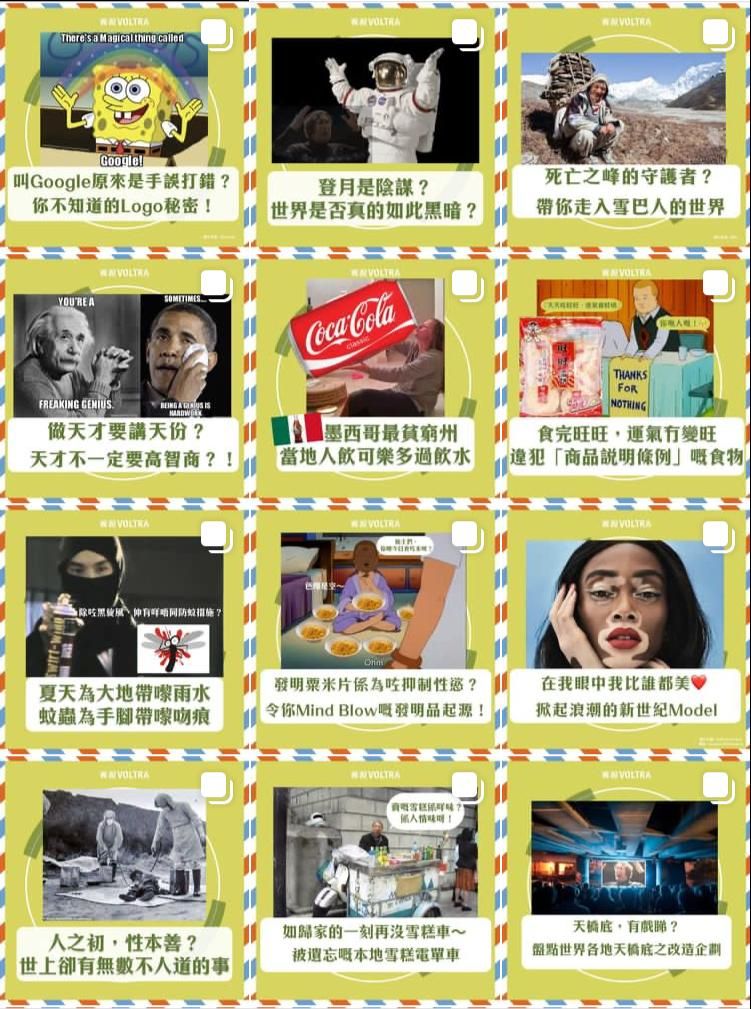 Previous Promotion Sample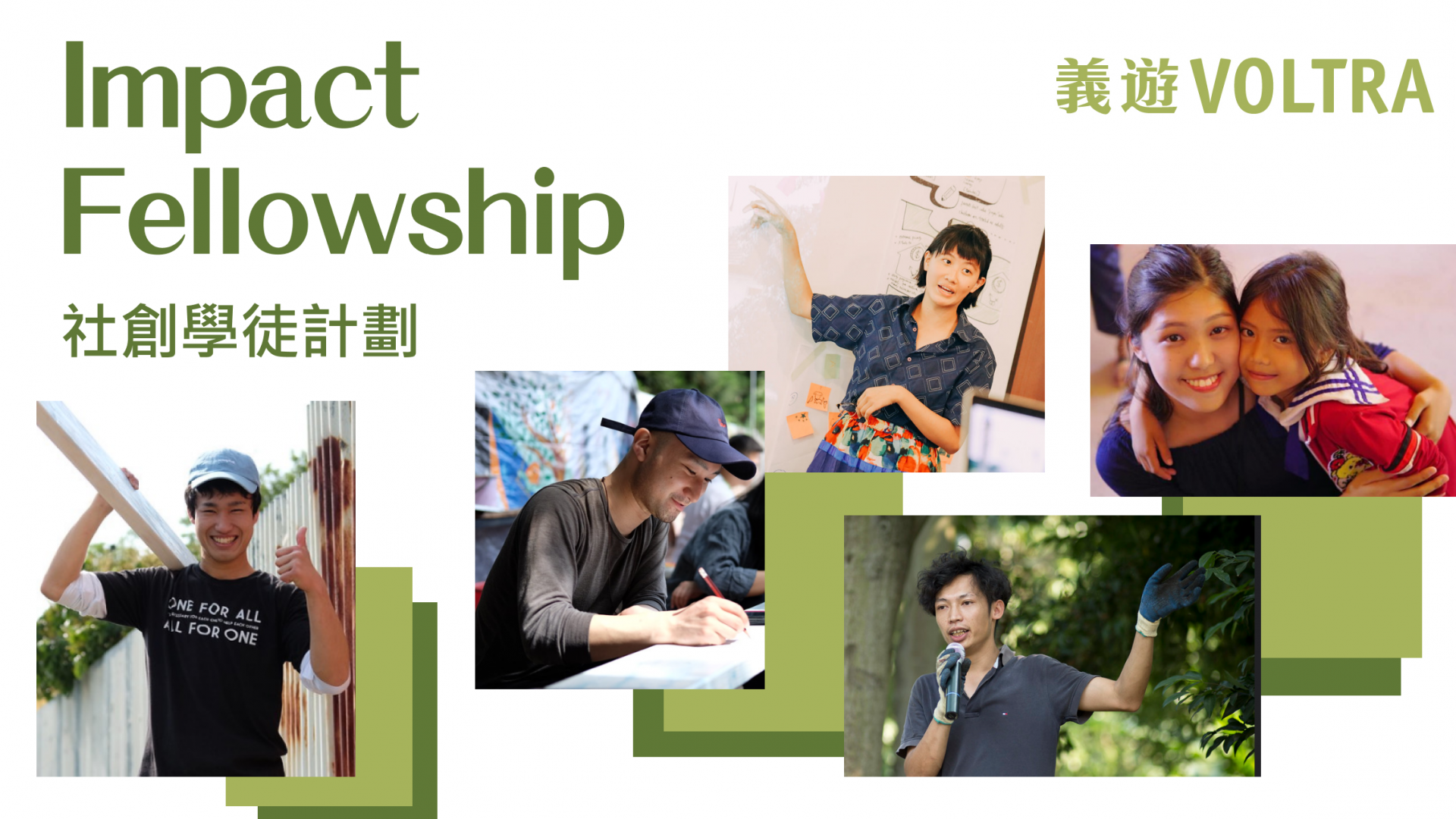 Call To Action : Enroll in "Impact Fellowship"
Achieved Enrollment Number:1,183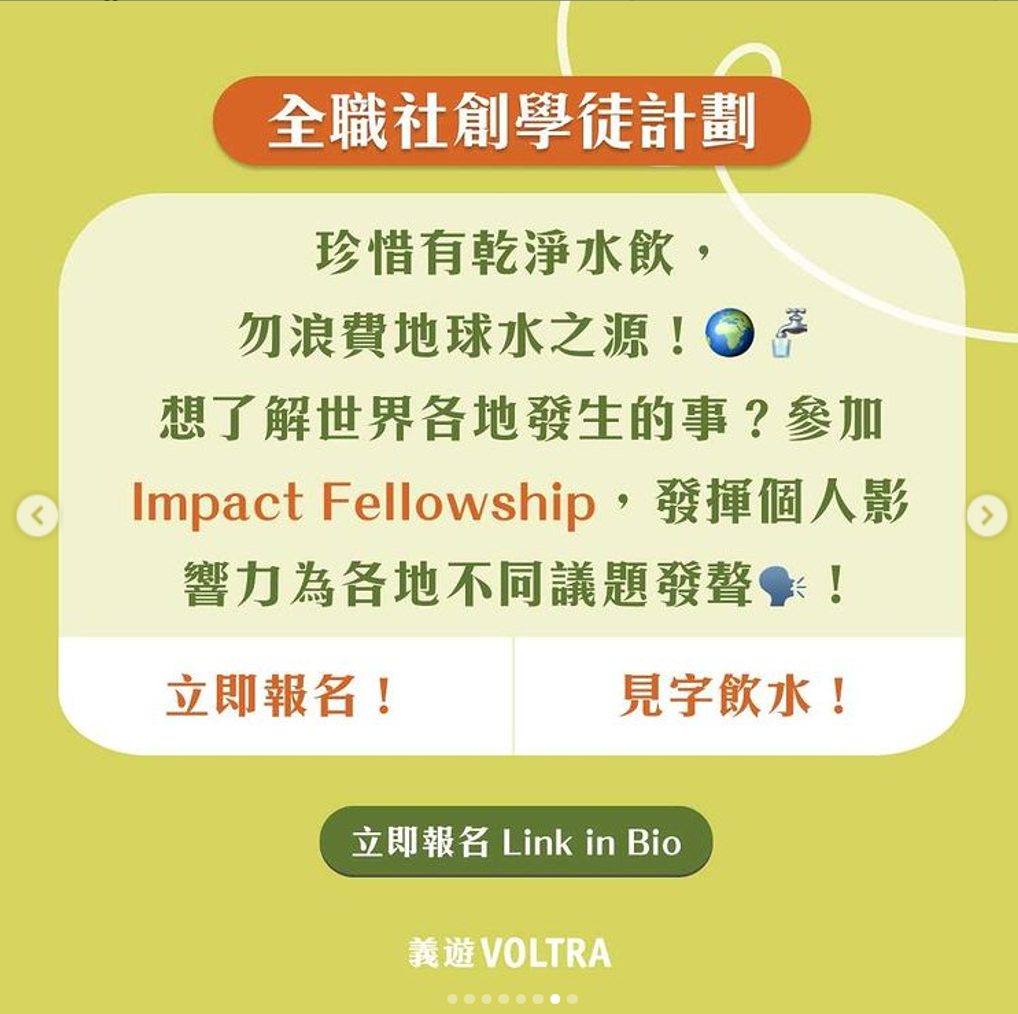 *Our Instagram is one of the most popular and engaging account among similar organization in Hong Kong.
You can now

apply to be our "Impact Partner"

and list your organization/ up-coming progrmmes on our social media platform. Let's achieve a greater impact together and attract more people to support your organization !
↓ ↓Apply Now↓ ↓
Other Promotion Channels
Besides Instagram, we are also achieving impressive promotion impact on different channels:

Facebook Page
Number of followers: > 35,000
4 Facebook group with different topics, with more than 4,000 active users
Monthly Interactions: > 70,000
Average reach of the post:
> 75,000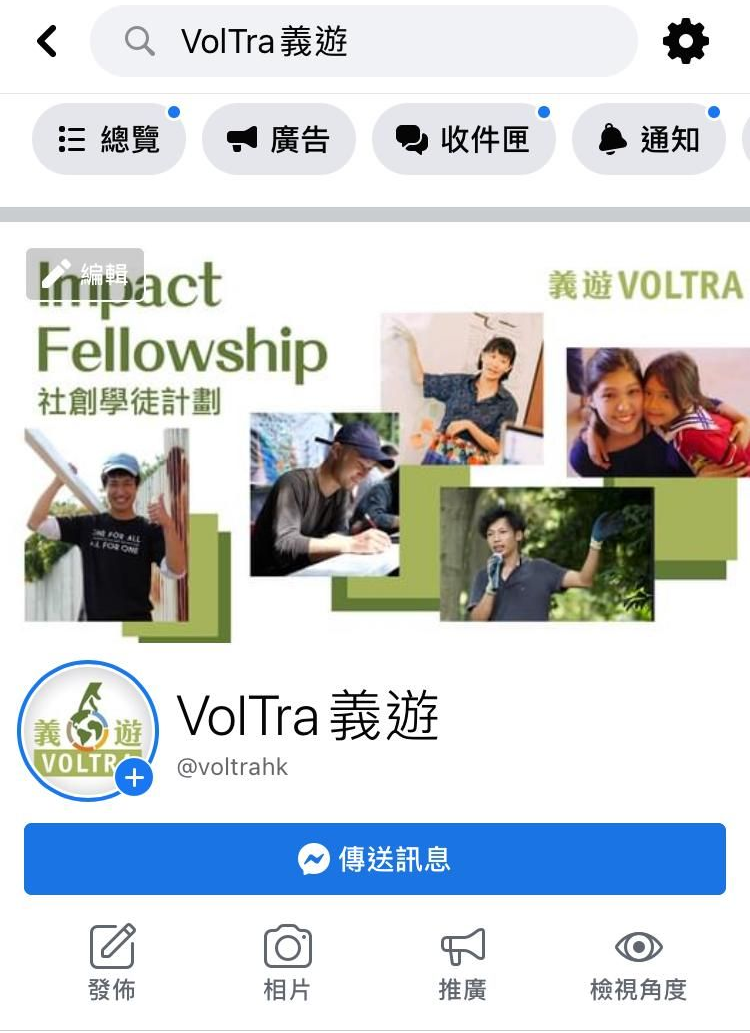 EDM (Newsletter_
Subscription members: >12,000
Provide updates of programme and partner organizations in a regular basis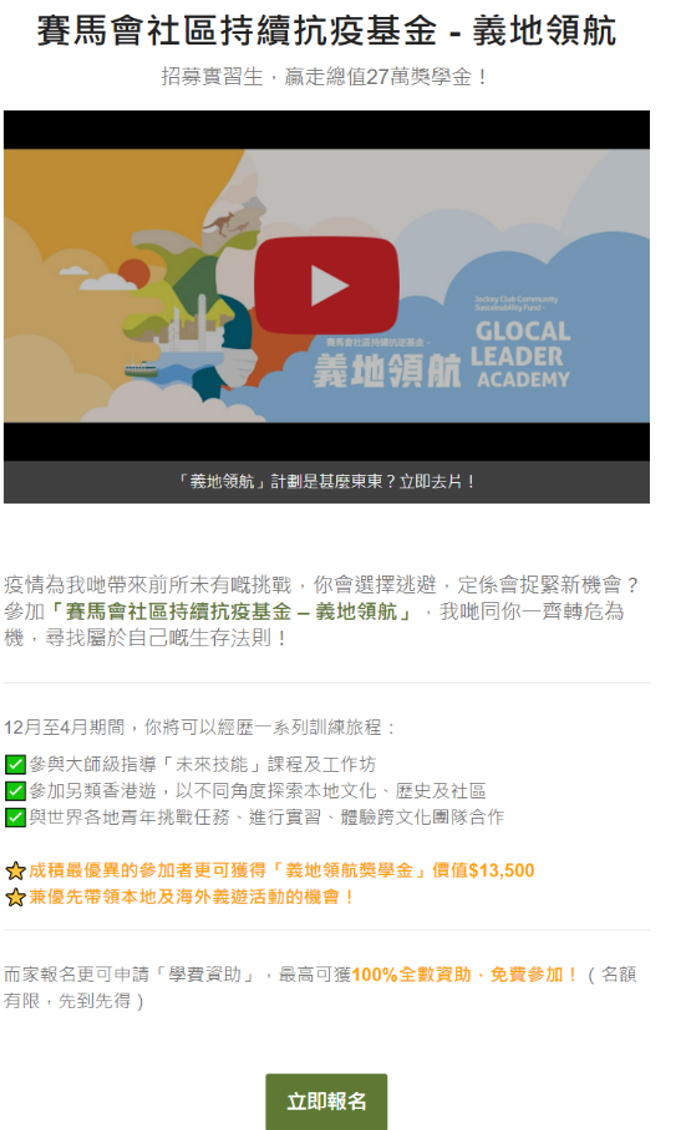 Facebook Messenger
Interact with young people through automatic chat-bot
Click rate of promotion: > 90%
Number of subscriber: >2,000
VolTra has rich experience in designing cross-channel, one-stop promotional plan. Contact us and become our 'Impact Partner'